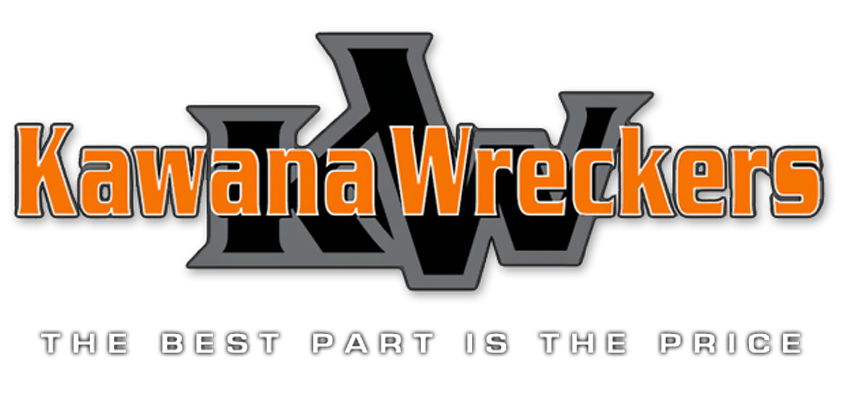 Pick a Part & Full Yard Service Price List
Auto Parts Price List
Our Auto Parts Price list has prices for every part you could possibly find on a vehicle. Prices effective from 01/04/12 and subject to change without notice.
FULL YARD SERVICE – CONDITIONS OF REPLACEMENT GUARANTEE
The utmost care is taken by our staff to ensure only quality parts are supplied when you ask for our full yard service. In the unlikely event of faulty auto parts being supplied our staff will cheerfully locate another and remove it at no cost to you provided it is within the guarantee time stated on your invoice. If a replacement part is not available we may decide to repair the faulty part and return it to you. If repairing the part is not a cost effective option we will be happy to refund your total purchase price once the part has been returned and the original invoice produced.
PICK A PART – CONDITIONS OF REPLACEMENT GUARANTEE
We want you to be happy with the auto parts you select and remove yourself. In the event of you selecting a faulty part you can return it with the original invoice within 14 days of purchase and simply swap it for another. if a suitable replacement is not available a store credit will be issued for a future purchase.
PRICE LIST APPLIES TO PASSENGER VEHICLES ONLY– DOES NOT APPLY TO 4X4 & COMMERCIAL VEHICLES.
Part Description

Pre 2010
Pick-a-Part

Remove it yourself

Pre 2010
Full service

We locate and remove

Post 2010
Pick-a-Part

Remove it yourself

Post 2010
Full Service

We locate and remove

A

ABS BRAKE MASTER CYL
$44.00
$55.00
$55.00
$66.00
ABS BRAKE PUMP
$110.00
$165.00
$165.00
$220.00
ABS WHEEL SENSOR
$25.00
$44.00
$44.00
$66.00
A/C COMPRESSOR
$88.00
$110.00
$132.00
$165.00
A/C CONDENSOR ( FRONT OF RAD)
$66.00
$88.00
$88.00
$110.00
A/C DRIER
$22.00
$33.00
$33.00
$44.00
A/C EVAPORATOR (UNDER DASH)
$33.00
$CALL
$88.00
$CALL
A/C SWITCH PANEL
$44.00
$66.00
$88.00
$132
A/C HOSE/LINE
$22.00
$44.00
$66.00
$88.00
AIR BAG
$33.00
$55.00
$88.00
$110.00
AIR BAG CLOCK SPRING
$22.00
$33.00
$44.00
$66.00
AIR BAG SENSORS
$22.00
$33.00
$33.00
$55.00
AIR FLOW SENSOR
$66.00
$88.00
$88.00
$110.00
AIR CLEANER HOUSING
$44.00
$66.00
$66.00
$88.00
ALTERNATOR
$77.00
$110.00
$110.00
$132.00
ANTENNA – MANUAL (OEM TYPE)
$22.00
$27.50
$27.50
$33.00
ANTENNA -ELECTRIC (OEM TYPE)
$33.00
$55.00
$66.00
$88.00
ARM REST – LARGE
$11.00
$22.00
$16.50
$27.50
ARM REST- SMALL
$5.50
$22.00
$11.00
$22.00
ASH TRAY
$11.00
$16.50
$22.00
$33.00
AUTO SHIFTER COMPLETE
$33.00
$55.00
$66.00
$88.00
AXLE BEAM REAR- FWD  BARE
$44.00
$88.00
$88.00
$132.00

B

BATTERY-SMALL
$55.00
$77.00
$55.00
$77.00
BATTERY-LARGE
$66.00
$88.00
$66.00
$88.00
BRAKE CABLE
$33.00
$66.00
$66.00
$110.00
BRAKE CALIPER
$44
$66
$77.00
$99.00
BRAKE DRUM
$33.00
$55.00
$44.00
$66.00
BRAKE HOSE/LINE
$22.00
$35.00
$33.00
$44.00
BRAKE PAD/SHOE – EACH
$5.50
N/A
$5.50
N/A
BRAKE PROPORTIONING VALVE
$33.00
$55.00
$55.00
$66.00
BRAKE BACKING PLATE – BARE
$11.00
$33.00
$33.00
$55.00
BATTERY CABLE
$5.50
$22.00
$5.50
$22.00
BELT TENSIONER – ASSY
$44.00
$77.00
$77.00
$99.00
BRAKE BOOSTER
$38.50
$88.00
$88.00
$132.00
BRAKE-PARK (PEDAL/HANDLE)
$33.00
$44.00
$44.00
$66.00
BRAKE MASTER CYLINDER-STD
$38.50
$44.00
$55.00
$66.00
BRAKE PEDAL
$16.50
$44.00
$44.00
$88.00
BRAKE WHEEL CYLINDER
$5.50
N/A
$5.50
N/A
BRAKE ROTOR
$27.50
$44.00
$33.00
$44.00
BODY CONTROL MODULE
$44.00
$66.00
$55.00
$77.00
BONNET
CALL
CALL
CALL
CALL
BOOT LID
CALL
CALL
CALL
CALL

C

CARBURETOR
$33.00
$55.00
N/A
N/A
CARPET- WAGON &WHEEL ARCHS
$25.00
$44.00
$55.00
$66.00
CARPET- BOOT FLOOR
$22.00
$33.00
$44.00
$55.00
CARPET- FRONT AND REAR SEDAN
$33.00
$77.00
$110.00
$132.00
COIL PACK-SINGLE &DUAL
$25.00
$33.00
$25.00
$33.00
COIL PACK- 6 &8 CYL
$66.00
$77.00
$66.00
$77.00
COIL (OLD BARREL STYLE)
$5.50
$22.00
N/A
N/A
COIL IGNITER
$16.50
$22.00
$16.50
$22.00
COMPUTER- ENG OR TRANS
$66.00
$88.00
$110.00
$132.00
CLUTCH MASTER CYLINDER
$22.00
$38.50
$33.00
$55.00
CLUTCH ASSY & THROWOUT
$55.00
ASK
$77.00
ASK
CLUTCH THROWOUT BEARING ASSY
$11.00
ASK
$11.00
ASK
CLUTCH SLAVE CYLINDER
$16.50
$33.00
$33.00
$55.00
CLUTCH SLAVE  LINE / HOSE
$5.50
$22.00
$5.50
$22.00
CLOCK
$11.00
$22.00
$33.00
$55.00
CD PLAYER SINGLE DIN After Market
$44.00
$55.00
$44.00
$55.00
CONSOLE
$38.50
$44.00
$66.00
$88.00
CONSOLE LID – NO HINGE
$22.00
$33.00
$44.00
$38.50
CONTROL ARM – SINGLE PIVOT
$22.00
$44.00
$44.00
$77.00
CONTROL ARM – DUAL PIVOT
$33.00
$55.00
$88.00
$132.00
CLUTCH CABLE
$22.00
$44.00
$44.00
$77.00
CLUTCH FORK
$11.00
CALL
$16.50
CALL
CLUTCH PEDAL
$22.00
$38.50
$33.00
$66.00
CV SHAFT &JOINT ASSY
$33.00
$66.00
$77.00
$110.00

D

DASH PAD
$33.00
$132.00
$88.00
$165.00
DASH CLUSTER (DIGITAL)
$55.00
$88.00
$110.00
$132.00
DASH CLUSTER (ANALOGUE)
$44.00
$55.00
$77.00
$88.00
DOOR COMPLETE
CALL
CALL
CALL
CALL
DOOR- REAR HATCH
CALL
CALL
CALL
CALL
DOOR HANDLE – INNER
$22.00
$33.00
$33.00
$38.50
DOOR HANDLE – OUTER
$33.00
$44.00
$44.00
$66.00
DOOR RUBBER
$22.00
$33.00
$33.00
$44.00
DOOR HINGE
$11.00
$22.00
$22.00
$33.00
DOOR LOCK ACTUATOR
$22.00
$44.00
$44.00
$66.00
DOOR LOCK CYLINDER
$22.00
$33.00
$33.00
$44.00
DOOR PANEL- VYNEL-
$22.00
$33.00
$55.00
$66.00
DOOR PANEL -CLOTH &INSERT
$33.00
$44.00
$55.00
$66.00
DOOR LATCH NON ELECTRIC
$22.00
$33.00
$44.00
$66.00
DOOR LATCH &ACTUATOR INNER ASSY ELECTRIC
$44.00
$66.00
$66.00
$88.00
DOOR LOCK CYLINDER
$22.00
$33.00
$33.00
$44.00
DIFF CENTRE (INSERT)
$110.00
$ CALL
$165.00
$ CALL
DIFF CENTRE (IRS)
$110.00
$ CALL
$220
$ CALL
DIFF ASSY COMPLETE (DRUM)
$ CALL
$ CALL
$ CALL
$ CALL
DIFF ASSY COMPLETE (DISC)
$ CALL
$ CALL
$ CALL
$ CALL
DIFF HOUSING BARE
$55.00
$132.00
$66.00
$132.00
DISTRIBUTOR. – ELECTRONIC
$44.00
$66.00
$88.00
$110.00
DISTRIBUTOR- POINTS TYPE
$33.00
$44.00
$33.00
$44.00
DIPSTICK
$5.00
$11.00
$5.00
$11.00

E

ENGINE- 4 CYL CARBY TYPE (BARE)
$ CALL
$ CALL
$ CALL
$ CALL
ENGINE 4 CYL EFI TYPE
$ CALL
$ CALL
$ CALL
$ CALL
ENGINE 6 CYL CARBY TYPE (BARE)
$ CALL
$ CALL
$ CALL
$ CALL
ENGINE 6 CYL PETROL EFI TYPE
$ CALL
$ CALL
$ CALL
$ CALL
ENGINE- ALL DIESEL
$ CALL
$ CALL
$ CALL
$ CALL
ENGINE MOUNT
$22.00
CALL
$33.00
CALL
EXHAUST MUFFLER ONLY
$44.00
$66.00
$55.00
$77.00
EXHAUST MANIFOLD
$33.00
$77.00
$77.00
$110.00

F

FAN -COOLING ELECTRIC EACH
$44.00
$66.00
$110.00
$132.00
FAN BLOWER MOTOR(A/C/HEATER)
$55.00
$77.00
$88.00
$132.00
FAN BLADE- PLASTIC / STEEL
$44.00
$66.00
$66.00
$99.00
FAN CLUTCH
$44.00
$66.00
$66
$88.00
FAN BELT
$11.00
N/A
$11.00
N/A
FLYWHEEL – MANUAL
$66.00
CALL
$88.00
CALL
FLYWHEEL/FLEX PLATE – AUTO
$55.00
CALL
$77.00
CALL
FLYWHEEL COVER
$11.00
$33.00
$11.00
$33.00
FUEL TANK
$66.00
$132.00
$132.00
$165.00
FUEL PUMP – MANUAL
$22.00
$44.00
$44.00
$66.00
FUEL PUMP – ELECTRIC COMPLETE IN TANK ASSY
$44.00
77.00
$88.00
$110.00
FUEL CAP
$11.00
$22.00
$11.00
$22.00
FUEL SENDER UNIT (ONLY)
$33.00
$55.00
$44.00
$77.00
FUEL INJECTOR (EACH)
$11.00
$33.00
$22.00
$33.00
FUEL FILLER DOOR
$22.00
$33.00
$22.00
$33.00
FUSE BOX MAIN
$27.50
$44.00
$44.00
$66.00

G

GLASS – WIND UP DOOR
$44.00
$66.00
$55.00
$77.00
GLASS – VENT FRONT MOVEABLE W/FRAME
$25.00
$44.00
$33.00
$44.00
GLASS – QUARTER – MOVEABLE NO FRAME
$16.50
$25.00
$16.50
$25.00
GLASS – REAR DOOR 1/4
$22.00
$44.00
$33.00
$49.50
GLASS – REARSCREEN
$66.00
N/A
$88.00
N/A
GLASS- WINDSCREEN
$44.00
N/A
$55.00
N/A
GLASS – REAR SIDE – SLIDING
$44.00
$55.00
$88.00
$110.00
GLOVE BOX DOOR
$22.00
$33.00
$33.00
$44.00
GLOVE BOX LOCK
$11.00
$22.00
$22.00
$27.50
GLOVE BOX DOOR &LOCK ASSY
$33.00
$44.00
$44.00
$55.00
GLOW PLUG (EACH)
$11.00
$22.00
$16.50
$27.50
GLOW PLUG RELAY
$22.00
$33.00
$33.00
$44.00

H

HARMONIC BALANCER
$33.00
ASK
$44.00
ASK
HEADLINER
$66.00
$99.00
$99.00
$132.00
HEATER BOX ASSY
$44.00
$66.00
$66.00
$88.00
HEATER CONTROL – CABLE
$11.00
$22.00
$16.50
$33.00
HEATER CONTROL VALVE
$22.00
$44.00
$22.00
$44.00
HEATER CONTROL – ELECTRONIC
$44.00
$66.00
$33.00
$55.00
HEATER CONTROL – MANUAL
$25.00
$44.00
$66.00
$88.00
HEATER HOSE
$5.50
N/A
$5.50
N/A
HORN12V
$11.00
$22.00
$11.00
$22.00
HORN PAD
$33.00
$44.00
$44.00
$66.00

I

IDLER ARM
$27.50
$55.00
$33.00
$66.00
IGNITION SWITCH (ELECTRIC)
$22.00
$33.00
$33.00
$44.00
IGNITION LOCK & BARREL
$33.00
$66.00
$110.00
$132.00
INJECTOR FUEL RAIL
$22.00
$44.00
$33.00
$55.00
INTAKE MANIFOLD
$33.00
$66.00
$66.00
$88.00
INTAKE HOSE TO AIRBOX
$22.00
$33.00
$44.00
$66.00
INDICATOR SWITCH (COMBO)
$44.00
$66.00
$88.00
$110.00

J

JACK & HANDLE (SCISSOR OEM)
$33.00
$44.00
$44.00
$55.00
JACK & HANDLE (BOTTLE OEM)
$33.00
$44.00
$44.00
$55.00

L

LIGHT- HEADLIGHT-ROUND/SQUARE- SEALED-
$11.00
$22.00
$11.00
$22.00
LIGHT- HEADLIGHT SWITCH (ON DASH)
$22.00
$33.00
$33.00
$44.00
LIGHT- HEADLIGHT BUCKET
$11.00
$22.00
$11.00
$22.00
LIGHT-SIDE ( REPEATER)
$11.00
$22.00
$16.50
$25.00
LIGHTS- (TAILIGHTS)
$ CALL
$ CALL
$ CALL
$ CALL
LIGHT- (INSIDE COURTESY)
$22.00
$33.00
$22.00
$33.00
LIGHTS (HEADLIGHT PLASTIC
$ CALL
$ CALL
$ CALL
$ CALL

M

MIRROR – EXTERIOR- MANUAL
$44.00
$55.00
$66.00
$77.00
MIRROR – EXTERIOR – ELECTRIC
$55.00
$66.00
$66.00
$77.00
MIRROR- INTERIOR
$22.00
$33.00
$22.00
$33.00

O

O2 SENSOR
$22.00
$ N/A
$22.00
$ N/A
OIL CAP
$11.00
$22.00
$11.00
$22.00

P

PULLEY (SINGLE)
$11.00
$33.00
$11.00
$33.00
PULLEY (TENTIONER ASSY)
$33.00
$55.00
$55.00
$77.00

R

RADIATOR SMALL
$66.00
$88.00
$88.00
$88.00
RADIATOR LARGE
$88.00
$110.00
$110.00
$132.00
RAD HOSE
$11.00
N/A
$11.00
N/A
RAD FAN SHROUD
$33.00
$55.00
$55.00
$66.00
RADIATOR CAP
$5.50
N/A
$5.50`
N/A
RADIATOR OVERFLOW BOTTLE
$22.00
$33.00
$33.00
$44.00
RADIO – AM/FM
$11.00
$22.00
$11.00
$22.00
ROCKER ARM ASSEMBLY
$44.00
$66.00
$44.00
$66.00

S

STARTER MOTOR (PETROL)
$77.00
$110.00
$99.00
$132.00
STRUT ASSY
$55.00
$88.00
$88.00
$132.00
SHIFTER ASSEMBLY
$27.50
$44.00
$33.00
$66.00
SHIFTER CABLE
$33.00
$66.00
$55.00
$88.00
SHIFTER BOOT
$11.00
$22.00
$22.00
$33.00
SHIFTER KNOB
$22.00
$33.00
$22.00
$33.00
SPRING LEAF-EACH PACK
$44.00
$88.00
$66.00
$110.00
SPRING COIL EACH
$22.00
$44.00
$44.00
$66.00
SHOCK ABSORBER- EACH
$22.00
$44.00
$33.00
$55.00
STABILIZER BAR INC LINK PINS
$44.00
$77.00
$66.00
$88.00
STABILIZER BAR BARE
$22.00
$33.00
$44.00
$77.00
SPEEDOMETRE CABLE
$22.00
$38.50
$22.00
$38.50
STEERING RACK – MANUAL
$66.00
$110.00
$110.00
$165.00
STEERING RACK – POWER
$88.00
$132.00
$132.00
$185.00
STEERING BOX – MANUAL
$55.00
$88.00
N/A
N/A
STEERING BOX – POWER
$88.00
$110.00
N/A
N/A
STEERING HOSE – HI PRESSURE
$22.00
$44.00
$44.00
$66.00
STEERING PUMP
$77.00
$110.00
$110.00
$132.00
STEERING WHEEL NO CONTROLS
$44.00
$66.00
$66.00
$88.00
STEERING WHEEL &CONTROLS
$66.00
$77.00
$88.00
$99.00
SUN VISOR- INSIDE
$33.00
$40.00
$44.00
$40.00
SUNVISOR -OUTIDE
$44.00
$55.00
$55.00
$66.00
SEAT-FRONT EACH NON ELECTRIC
$ CALL
$ CALL
$ CALL
$ CALL
SEAT-FRONT EACH ELECTRIC
$ CALL
$ CALL
CALL
CALL
SEAT REAR
$ CALL
$ CALL
$ CALL
$ CALL
SPARK PLUG LEAD
$2.50
N/A
$2.50
N/A

T

TAILSHAFT- ALLOY- RWD 1 PIECE
$66.00
$88.00
$110.00
$132.00
TAILSHAFT-STEEL-RWD 1 PIECE
$66.00
$88.00
$110.00
$132.00
TAILSHAFT – STEEL- RWD 2 PIECE
$77.00
$99.00
$110.00
$132.00
THERMASTAT
$5.50
$22.00
$5.50
$22.00
THROTTLE BODY
$88.00
$110.00
$110.00
$132.00
THROTTLE POSITION SWITCH
$25.00
$38.50
$33.00
$44.00
THROTTLE CABLE
$22.00
$33.00
$22.00
$33.00
TRANMISSION MANUAL 4 CYL
$ CALL
$ CALL
$ CALL
$ CALL
TRANSMISSION AUTO 4 CYL
$ CALL
$ CALL
$ CALL
$ CALL
TRANSMISSION MANUAL 6 CYL
$ CALL
$ CALL
$ CALL
$ CALL
TRANSMISSION AUTO 6 CYL
$ CAL
$ CALL
$ CALL
$ CALL
TRANSMISSION MANUAL 8 CYL
 $ CALL
$ CALL
$ CALL
$ CALL
TRANSMISSION AUTO 8 CYL
$ CALL
$ CALL
$ CALL
$ CALL
TIMING COVER
$33.00
ASK
$66.00
ASK
THERMASTAT HOUSING
$11.00
$22.00
$22.00
$22.00
TIMING CHAIN
$11.00
N/A
$11.00
N/A
TIMING GEAR
$11.00
N/A
$11.00
N/A
TRAILING ARM
$33.00
$55.00
$44.00
$66.00
TORSION BAR
$44.00
$88.00
$44.00
$55.00
TOWBAR (STANDARD DUTY)
$88.00
$132.00
$110.00
$165.00
TOWBAR (HAYMAN REECE TYPE)
$110.00
$165.00
$165.00
$220.00

V

VACUUM PUMP
$44.00
$66.00
$66.00
$88.00
VALVE COVER – ALL
$22.00
$33.00
$44.00
$66.00
VENTS IN DASH- SINGLE ASSY EA
$11.00
$22.00
$22.00
$33.00

W

WATER PUMP
$22.00
ASK
$44.00
ASK
WHEEL CENTRE CAP
$11.00
$22.00
$22.00
$33.00
WHEEL-STEEL ROAD RIM
$33.00
$40.00
$40.00
$
WHEEL TRIM (GENUINE TYPE)
$22.00
$27.50
$27.50
$33.00
WINDOW REGULATOR-MANUAL
$33.00
$44.00
$55.00
$66.00
WINDOW REGULATOR-ELECTRIC
$66.00
$88.00
$88.00
$110.00
WINDSHIELD WASHER BOTTLE
$22.00
$33.00
$25.00
$33.00
WIPER MOTOR
$44.00
$66.00
$88.00
$99.00
WIPER SWITCH SINGLE
$16.50
$22.00
$22.00
$33.00
WIPER ARM
$22.00
$33.00
$33.00
$44.00
WIPER MECHANISM ASSY
$33.00
$55.00
$44.00
$66.00
WINDOW SWITCH ASSY (MASTER)
$33.00
$49.50
$44.00
$55.00
WINDOW SWITCH – SINGLE
$11.00
$22.00
$16.50
$27.50
WINDSHIELD WASH PUMP
$11.00
$16.50
$16.50
$22.00
WIRING HARNESS – 600MM OR LESS
$22.00
N/A
$22.00
N/A
WIRING HARNESS – 600MM OR MORE
$ 33.00
N/A
$44.00
N/A